Riverdale Automotive
Riverdale Automotive is the top name in service and repair for high performance foreign cars. Servicing brands such as BMW, Audi and Porsche, our mechanics are experienced and have in-depth knowledge of all types of high performing European cars.
Foreign Auto Repair Shop in Conway, AR
It can be difficult to find a quality shop that performs European auto repair in Conway, AR.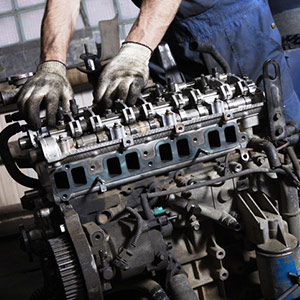 While many mechanics claim to be able to work on both domestic and foreign cars, few have the expertise to fully understand the complex engines and parts of a high performance European model. At Riverdale Automotive, we bring years of experience and knowledge to the service and repair of the highest quality foreign vehicles, including Audi, BMW, Mercedes Benz and more. By taking the time to work with each type of car and appreciating the subtle differences and intricate workings, we are able to diagnose and service a foreign car better than any of our competitors.
We offer a variety of services at our foreign auto repair shop in Conway, AR. We can handle everything from routine maintenance, such as tune-ups and oil changes, to in-depth and intensive repairs on both old and new models. Very few mechanics can bring our eye to the job and bring the best performance out of your foreign car. We are ASE certified and have several Master Techs on staff who can assist you with your specialty vehicle. Car lovers choose us because:
We are knowledgeable about European cars.
We provide both service and repairs to high-end performance vehicles.
We are ASE certified.
We have BMW, Honda and Infiniti Master Techs on staff.
Our prices are competitive.